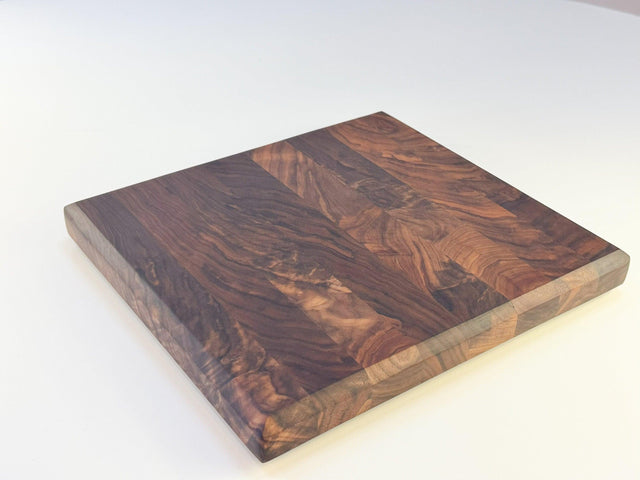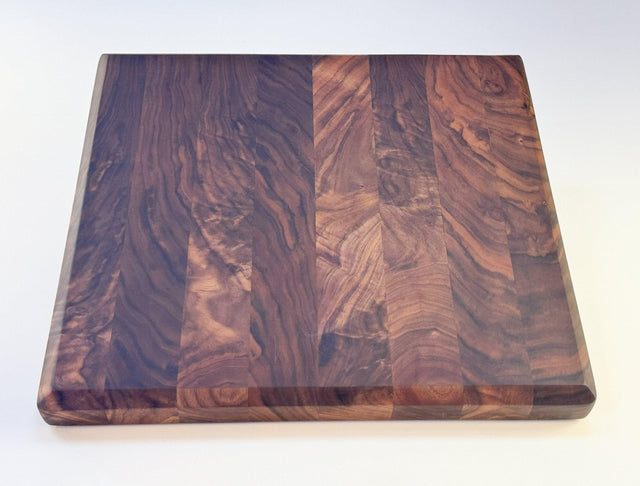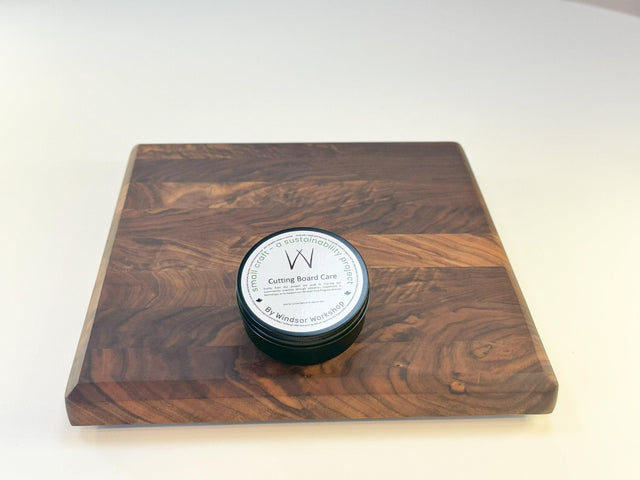 Our handmade Butcher Block, Cutting, Carving, Serving, Japanise Ki and Charcuterie boards are pieces of functional art that transcend practicality. Cared for properly, they can be centrepieces that last decades.

Rather than over-refining our boards, we prefer to embrace the natural beauty and character of our lumber by leaving natural imperfections that do not compromise the function or form of the piece.
We craft our boards using 100% excess materials created while building our heirloom furniture pieces. We only use domestic hardwood for our boards, making the most of the surplus materials available to us.

This is a 100% side-grain Canadian walnut board ideally suited for serving or display purposes; however, it may also be used as a cutting board. This wood is very dense, so if used as a cutting board, take caution not to dull your knives over time.

This board has a medium bevel to add to the character of the very unique wood. This board is simply gorgeous and should last for decades with proper care and use.

Features:
• Wood's natural antibacterial properties make it a hygienic choice over plastic.
• Easy to care for and maintain
• Food-safe, suitable for home or commercial use
• One of a kind, each piece has colour and grain variations
• Handcrafted in Ontario, Canada, from ethically sourced hardwood
This board comes with a 5oz tin of our professional grade Board Care product, an $18 value.
Dimensions
Approximately : 12"L x 13"W x 1.4"H

Due to the custom nature of our handmade boards, there may be some variances in the dimensions and the colour, as may be shown on your screen.

Shipping
As all of our furniture is handmade to order, you can expect a 3-5 week lead time.
Care Instructions
Dust regularly with a soft, lint-free cloth. Use a mild soap solution for stubborn dirt, wiping gently along the wood grain.
Avoid harsh chemicals, ammonia-based cleaners, and excess water. Dry immediately with a clean, dry cloth after cleaning.