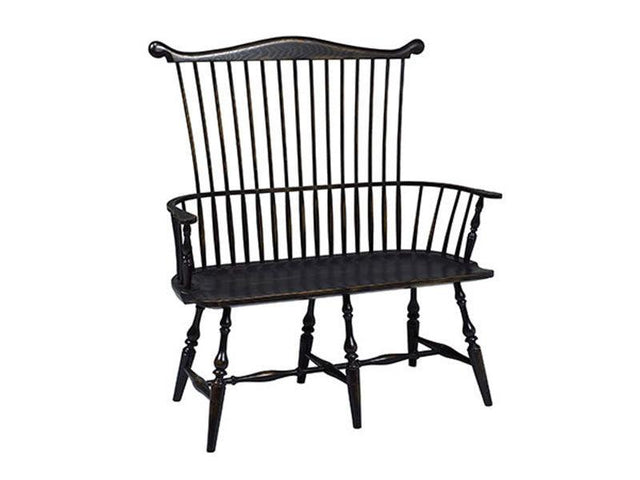 Traditional Comb Back Settee
Windsor settees have a rich history dating back to the 18th century when the Windsor chair style emerged in England.
Windsor settees are known for their iconic spindle backrest, often combined with a comb-shaped or hoop back. Settees typically offer seating for two or more people, making them perfect for intimate conversations or adding a touch of elegance to larger gatherings.
These settees provide comfortable seating and serve as statement pieces, showcasing the craftsmanship and artistry of our craftspeople. With their timeless appeal and versatility, Windsor settees continue to be cherished as treasured heirlooms, passed down through generations, and remain a symbol of classic elegance in homes around the world.

Dimensions
Bench Width: 48" x 18" deep
Back Height: 48"
Shipping
As all of our furniture is handmade to order, you can expect a 3-5 week lead time.
Care Instructions
Dust regularly with a soft, lint-free cloth. Use a mild soap solution for stubborn dirt, wiping gently along the wood grain.
Avoid harsh chemicals, ammonia-based cleaners, and excess water. Dry immediately with a clean, dry cloth after cleaning.