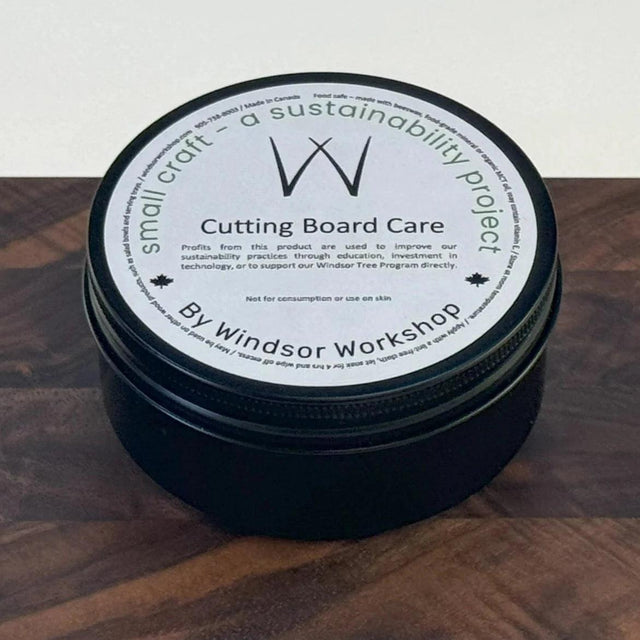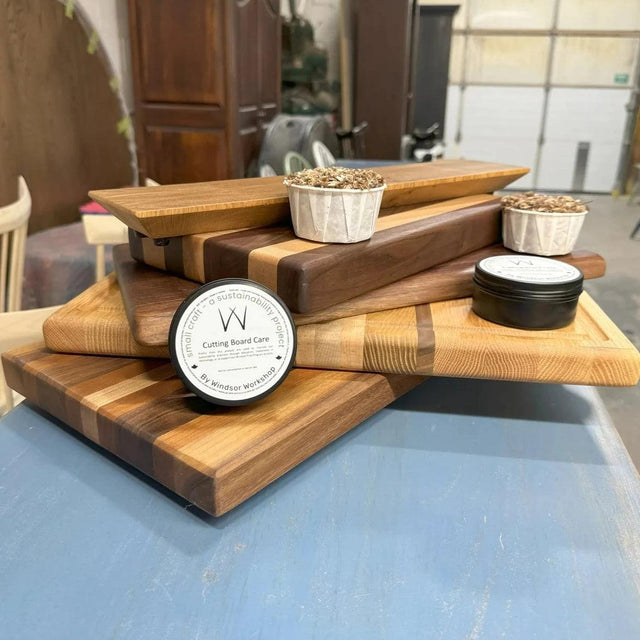 Use what the pros do — SmallCraft Board Care is the ultimate solution for keeping your wooden boards and bowls vibrant, clean and full of character.
Our Board Care is formulated to retain hydration, protecting your product from drying and cracking while enhancing the wood's natural hygienic qualities. This product is food safe – made with beeswax, food-grade mineral or organic MCT oil and may contain vitamin E as a stabilizer. Board Care should be stored at room temperature. Although food contact safe, this product is MUST NOT be consumed or used as a skincare product.
Application: If the wood feels rough from heavy use, you can lightly sand the surface before applying finishes, but it's not required. Apply with a lint-free cloth, let soak for 15 minutes to 4 hrs and wipe off excess. Board Care may be used on other wood products, such as salad bowls, utensils and serving trays. Our Board Care is similar to Board Butter but formulated to provide superior moisture protection.
Quantity: In each tin, you'll receive approximately 4 oz of Board Care - enough to keep your wood products looking and performing their best for months to come.
Sustainability: All profits from this product are used to improve Windsor Workshops' sustainability practices through education, investment in technology, or to support our Windsor Tree Program.
Dimensions
Shipping
As all of our furniture is handmade to order, you can expect a 3-5 week lead time.
Care Instructions
Dust regularly with a soft, lint-free cloth. Use a mild soap solution for stubborn dirt, wiping gently along the wood grain.
Avoid harsh chemicals, ammonia-based cleaners, and excess water. Dry immediately with a clean, dry cloth after cleaning.